On September 16, the Shenzhen Cross-border E-commerce Exhibition jointly organized by Messe Frankfurt and China Merchants Exhibition was held in Shenzhen International Convention and Exhibition Center. The exhibits included consumer electronics, household appliances, hardware and other categories, with an exhibition area exceeding 100,000 square meters.
Hame was invited to attend this exhibition. The booth is located at 9C65~9C68 in Hall 9 of the Consumer Electronics Exhibition Area. Two products of the portable outdoor power station series, S1000 and S1200, are exhibited this time. Among them, the S1200 portable outdoor power station has 1361~1702Wh capacity and AC 1000~1200W output power,which can be used in household electric kettles, rice cookers and refrigerators. It is widely used in outdoor camping, self-driving travel, outdoor photography, outdoor team building, emergency disaster relief, medical first aid, outdoor small projects and other occasions.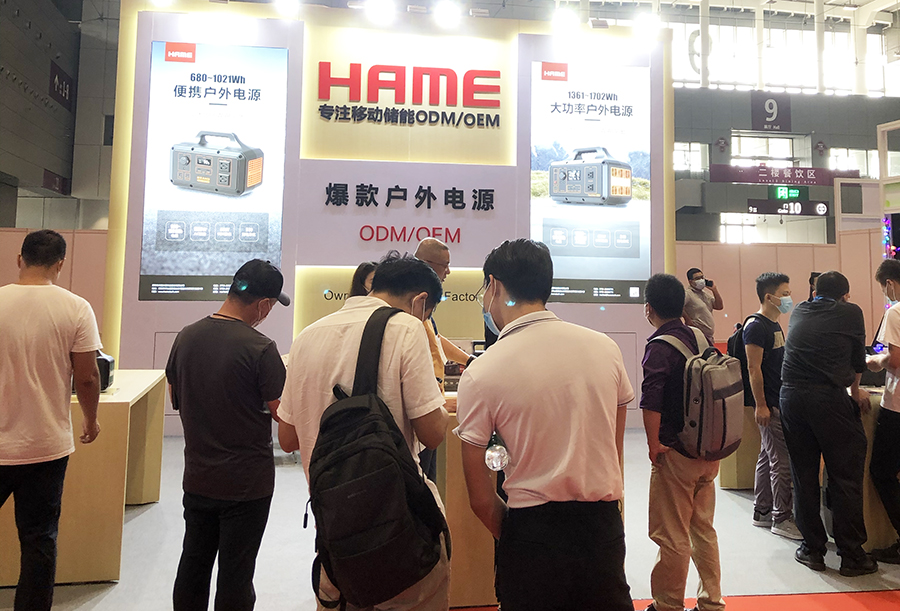 European and American outdoor culture is rich and has a history of more than 100 years. As people become more and more inseparable from the convenience brought by digital and electrical equipment, outdoor power station has become a must-have outdoor equipment for outdoor sports enthusiasts with good outdoor living experience. Through the sales analysis of outdoor power station categories on e-commerce platforms such as Amazon, AliExpress and eBay, the sales volume increases exponentially every year, and the outdoor power station market has huge potential.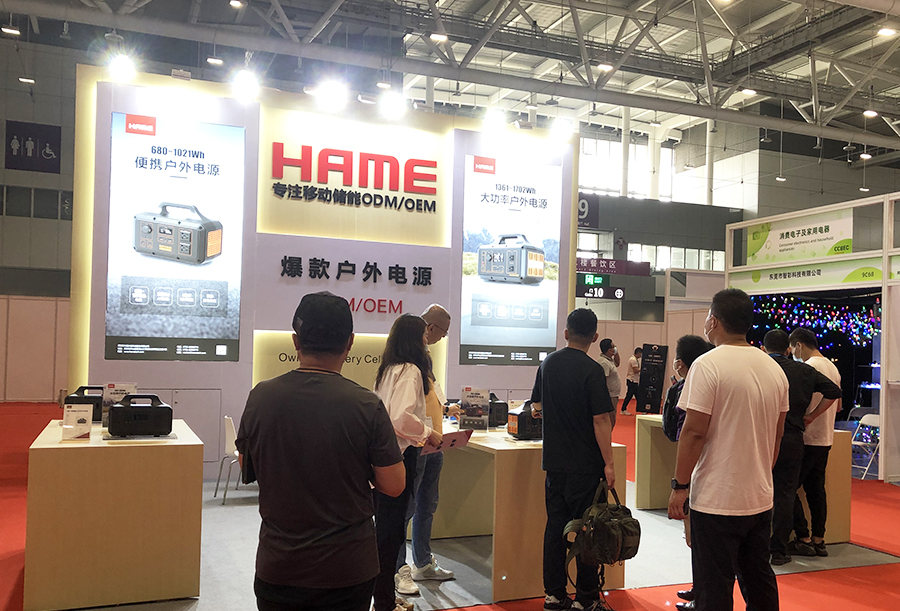 The outdoor power station market is hot, and on the first day of the exhibition, the Hame booth welcomed many cross-border e-commerce companies to consult, and they spoke highly of the appearance and function of the Hame portable outdoor power station. An e-commerce giant in Amazon said that he would further visit the factory to inspect the production bases of Hame in Shenzhen and Hunan to gain an in-depth understanding of R&D and quality control measures to ensure long-term and stable cooperation.