The world's largest electronic product procurement exhibition, Hong Kong Mobile Electronics Spring Exhibition opened on April 18 at the AsiaWorld-Expo in Hong Kong. 7,500 booths gathered exhibitors from Greater China, South Korea and other regions and exhibit new electronics products.
Exhibition Site
▼
Hame, as a well-known power storage manufacturer at home and abroad, brought many series of products to the exhibition. A total of 12 series and more than 200 styles were exhibited this time. The variety of exhibits increased by 20%, and new products accounted for 60% of the entire exhibits. We will take you directly to the Hame 2019 spring electronics exhibition site, booth number: 8H26.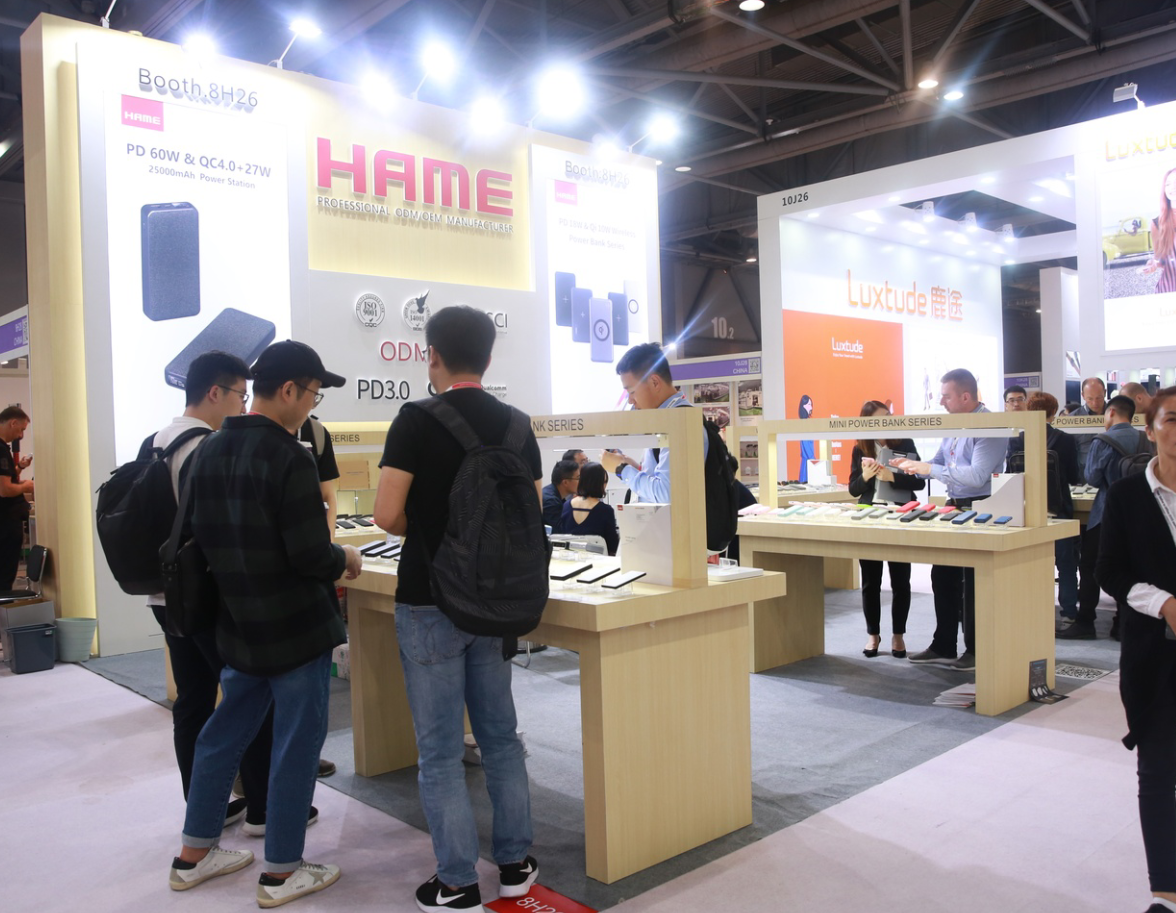 The 36 square meter open booth design is transparent and bright, and the entire booth is unobstructed. The towering H-shaped back wall is inspired by the initials of High Quality and Hame, implying that Hame has always adhered to the business philosophy of quality first and quality creates the brand. All exhibits are displayed in 5 rectangular showcases, which are concise and clear.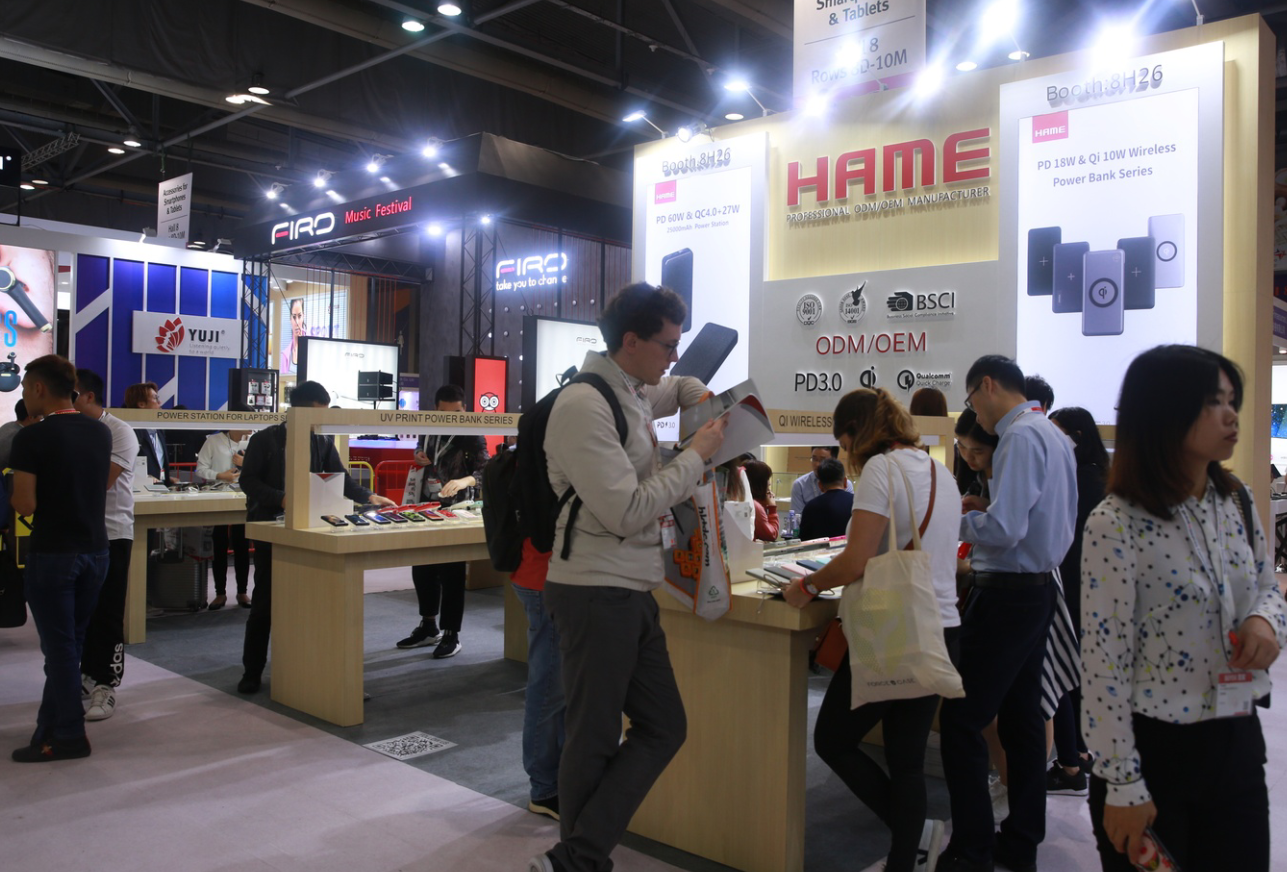 Product Recommendation
▼
Among the many new products, the latest power bank H25 supports PD 60W and QC 4.0+ protocol. The maximum output of QC is 27W and PD is 60W . With a capacity of 25000mAh, it can not only super fast charge multiple mobile phones, but also a mobile charging station for laptops.
The front side of H25 is designed with dark gray fabric, which makes the product show a calm atmosphere as a whole. Integrated ABS frosted frame makes the whole product against compression and fall. H25 adopts OLED liquid crystal display, which is a higher level than traditional LED display. It not only displays delicately, but also displays more comprehensive information with clear charging protocol, output current and voltage at a glance.
Today's Hame
▼
Hame has been committed to the development and design of power storage products. After nearly 10 years of concentrated development, it has built a complete power storage industry chain, including cell manufacturing, SMT, molds, etc., with a R&D team of nearly 100 people. , and ten years of ODM/OEM experience for key account customers. Looking forward to long-term cooperation with you!
April 18-21
AsiaWorld-Expo Hong Kong
Welcome to Hame's booth at 8H26